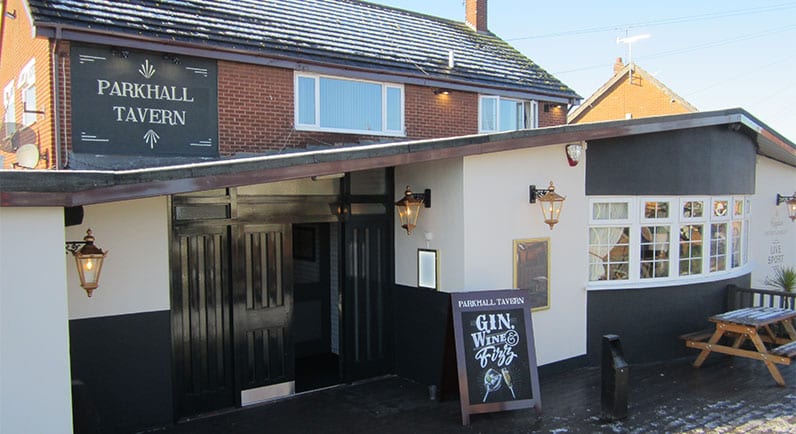 A community pub in Mansfield Woodhouse will reopen its doors to the melody of diva tribute nights, following a £120,000 investment by leading UK community pub group, Admiral Taverns.
Much loved by locals in the area, the Parkhall Tavern has undergone an extensive refurbishment to re-vitalise the pub. Experienced licensees, Marc and Stephanie Kershaw and the pub's manager Tracey Gunner, took over the Parkhall Tavern in January and have worked closely with pub company Admiral Taverns, undertaking a complete refurbishment of the pubs exterior and interior, enhancing the pub with a fresh new look.
Customers will be able to choose from a new and extensive wine list, a signature gin list and newly launched bar menu, featuring a broad range of light bites and bar snacks.
The pub reopens this weekend with a program of music diva tribute nights, kicking off on Friday 8th December. Celebrations on the opening evening will see 'Biddys Diva Tribute Show' take to the stage with the pub welcoming 'Pink' on Saturday night and 'Dianna Ross', the following weekend.
Commenting on the opening licensee for The Parkhall Tavern, Stephanie Kershaw, said:
"The Parkhall Tavern has been at the heart of its community for a number of years. Through the refurbishment we wanted to give the pub the sparkling new look it deserves, offering its loyal locals a warm and welcoming environment.
Whether it's a big sports match, quiz night, a charity fundraising evening or just a quiet drink with friends, the Parkhall Tavern will offer something for everyone and we can't wait to welcome back our regulars, and hopefully some new faces, when the pub reopens this weekend."
Mark Pass, Admiral Taverns' Business Development Manager for the area added:
"On behalf of Admiral I would like to congratulate Marc and Stephanie. The Parkhall Tavern looks fantastic and in Tracey Gunner they have a brilliant manager who is determined to embed the pub as a real asset for the local community."
The Parkhall Tavern, Mansfield Woodhouse reopens on 8 December 2017 at 4pm.