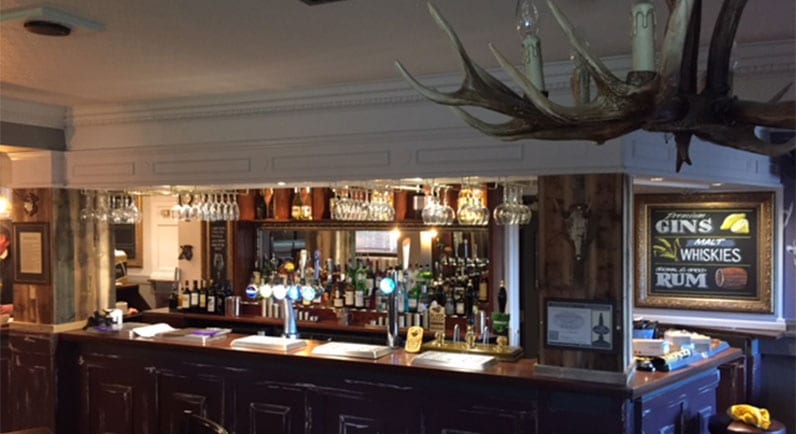 The Brawns Den, Durham, reopens after £100,000 investment from leading community pub company, Admiral Taverns
Formerly 'The Morley Wood,' the pub will reopen under its original name the "Brawns Den"
A local Durham pub will reopen this week following a £100,000 investment from leading community pub company Admiral Taverns. Having been known as the Morley Wood for the past few years, the pub has now chosen to honour its original name 'The Brawns Den' and will reopen its doors this week under new licensee Andrew Readman, who has worked in the industry for many years.
The Brawns Den has been revitalised with a complete internal and external refurbishment. The pub has expanded the range and quality of drinks available with cask ales, a wide variety of wine as well as reintroducing an impressive gin and whisky menu to the pub. The team have also enhanced the pub's food offer with light bites and a home cooked menu built around locally sourced produce. Entertainment is the order of the day and every Thursday the Brawns Den will host a quiz night as well as championing regular acoustic nights.
Local licensee Andrew Readman is well known in the area, having run other venues in the community. Andrew originally managed the Brawns Den but took over earlier this year as Licensee.
Commenting on the opening, Andrew Readman, Licensee of The Brawns Den said: "I am thrilled to be back at The Brawns Den and I am incredibly excited by the opportunity to re-establish the pub as a hub for the local community.
"We have developed a great quality customer offer with delicious food and an excellent range of beer and I'm looking forward to welcoming back both our regulars and some new faces when we reopen our doors on Friday."
Commenting on the Brawns Den, Steve Birkett, Business Development Manager for Admiral Taverns, said: "In Andrew we have a very experienced and dedicated licensee who is well respected in the area. From the start of our relationship he has had a very clear vision for the pub and we have been delighted to support him to bring that to life, putting his own unique stamp on this great pub business.
"The transformation is really impressive and on behalf of the team at Admiral, I would like to congratulate Andrew and his team and wish them all the best for the grand opening night."
The Brawns Den re-opens on 10th November 2017 at 5pm.